Youth Rugby
History of Youth Rugby
In 2011, history was made when Varsity College RFC fielded junior rugby teams. This year, VC RFC will look to strengthen the teams and will field teams from U6 to U11 (Junior) and U13 to U18 (Colts).  Varsity College RFC has a lot to offer young players.  Apart from the fantastic facilities (arguably the best in KZN), we have some of the best coaches and medical staff available.  Highly trained medical staff are at every practice and are utilised by the DRSUYCA for all games.
Varsity College also award a limited number of bursaries to U18 school leavers each year.  These bursaries vary in value and are awarded to VC RFC players who have achieved excellence in rugby.  We encourage all U18 matriculants to apply on registration, in order to qualify for consideration.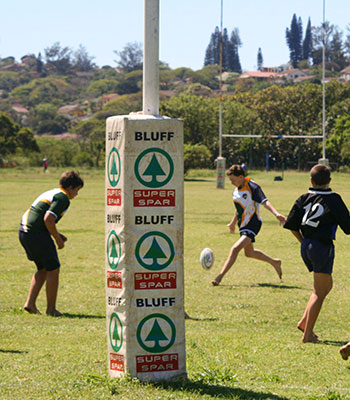 REGISTRATION AND PRACTICE DETAILS
Registration and practice for Juniors will be announced in March, with Youth practices taking place from June onward.
COACHING
All coaches are accredited by the IRB and carry a minimum Level 1 qualification. Level 2 coaches are provided for the Youth rugby sides. All coaches are Boksmart accredited.
MEMBERSHIP FEE
R600 per year INCLUDING the Riverside Club Membership fees