Senior Rugby
History of Senior Rugby
In what can be best described as both a historic and bold move, DHS Old Boys and Glenwood Falcons Rugby Clubs merged in 2006. The newly formed club was known as Old Boys and former Natal hooker Don Spiers was voted in as the first chairman. It was a dream come true for former Springbok and Sharks hooker John Allan, who was one of the main negotiators in the merger. John has always pushed for community based rugby, saying that clubs need the support of their communities as much as their sponsors.
The clubs mission statement was spelt out loud and clear "The creation of a professional run rugby club for the future" and five years later this was again evident when Varsity College became involved as a sponsor. 2013 was a watershed year, as the club was officially assimilated into Varsity College and became officially known as Varsity College Rugby Football Club. Today, VCRFC boasts 4 open and up to 3 junior sides and is run by a committee of dedicated professionals. VCRFC is also one of the few clubs to have a dedicated full time administrator.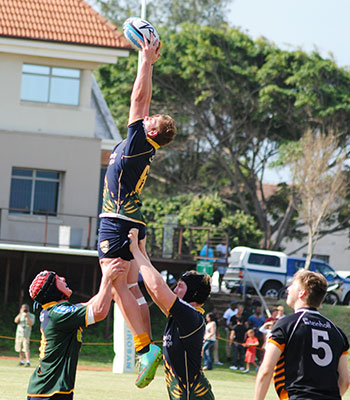 PRACTICE DETAILS
Practice times for senior players are as follows:
January – September – Mondays, Tuesdays and Thursdays from 6 – 8pm
MEMBERSHIP FEE
R600 per year INCLUDING the Riverside Club Membership fees
Registration fees are payable at practice.