Senior Hockey
2018 SENIOR INDOOR AND OUTDOOR HOCKEY FEES:
Indoor fees
Hockey Senior: R600.00 for the season
Outdoor fees:
Masters member (Incl summer league & KZN league but excl. senior league KZN union hockey fees)
35 +
R1 200 (R450 discount if senior league registered)
Senior league
14 +
R2 550
Senior league
student 14 – 30
R2 100
Social (Incl parking disk & bar discount card)
R450
Entrance Levy – turf R600.00 (This is to be paid by new members unless the member is Riverside Junior member or Northwood Old Boy)
PAYMENT TERMS
Payments are to be made within 7 days from date of registration.
Should a member require payment terms or wish to pay by means of a credit card – please contact hockey@riversidesports.co.za
DISCOUNTS
Riverside Sports family discounts apply and will be passed on to members on application to hockey@riversidesports.co.za
Students are to forward copies of their student cards to hockey@riversidesports.co.za
All subs for senior outdoor paid before 15 February 2018 will receive a discount of 5%.
BANKING DETAILS:
Riverside Hockey Club
Nedbank Umhlanga
Acc. 1353 049 663
Branch Code. 135 329
Ref. Members Name*
Email proof of payment to hockey@riversidesports.co.za
Senior Outdoor Practices and League:
Training will be communicated by coaches once teams are announced. These training sessions are for the benefit of the players and their teams and it is imperative players have registered and paid ahead of the season starting in order to play. Late Registration Penalty is an additional R100.00. Please wear the appropriate training gear.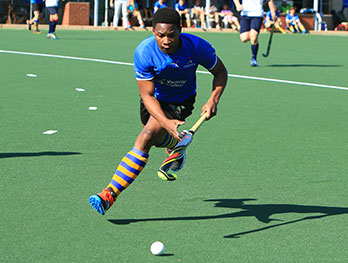 Teams & Contacts
For any queries regarding league, memberships, or training, please don't hesitate to contact us on the below email address. Queries can also be sent directly to us through our Facebook page.
Administrator: hockey@riversidesports.co.za
EXCO
Chairman – Brendan McNamara
Vice Chairman – Nicole Mullins
Treasurer – Martin Baker
Head of Senior Hockey – Mondli Dlamini
Head of Junior Hockey – Shane Fouquereaux
Past Chairman – Wayne Phillips
Sponsorship