Senior Hockey
2017 SENIOR INDOOR AND OUTDOOR HOCKEY FEES:
Indoor fees
Hockey Senior: R500.00 for the season
Indoor and Outdoor combined fees as follows:
Hockey Masters(age 35 years & over): R2600
Hockey Senior: R2600
Hockey Student (age 16 & over): R2200
Outdoor fees as follows:
Hockey Masters (age 35 and over): R2350
Hockey Senior: R2350
Hockey Student (age 16 and over): R1950
Entrance Levy – turf R600.00 (This is to be paid by new members unless the member is Riverside Junior member or Northwood Old Boy)
BANKING DETAILS:
Riverside Hockey Club
Nedbank Umhlanga
Acc. 1353 049 663
Branch Code. 135 329
Ref. Members Name*
Email proof of payment to info@riversidesports.co.za
Senior Outdoor Practices and League:
Training will is as follows and please wear the appropriate training gear :
These training sessions will be voluntary however, we will be selecting the squads for trials (General & Invitational) based on the training sessions (and Registrations!) so it is imperative the players attend and REGISTER ASAP. Late Registration Penalty R100.00.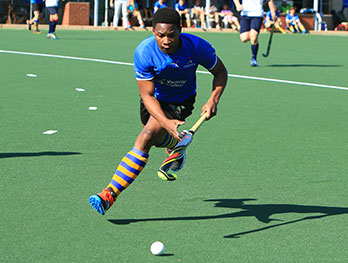 Teams & Contacts
Head: Senior Hockey Brendan MacNamara
Administrator: senior@riversidehockey.co.za
Indoor: Michelle Cogle
Umpiring, rules and technical: Warren Love
TEAM COACHES
Ladies Coaches
1st team – Brett Clay
2nd team – Michael Baker
3rd team – Michelle Cogle (indoor), outdoor tbc
4th team – Michelle Henwood (indoor), outdoor tbc
5th team – Lauren Klingbiel (indoor), outdoor tbc
6th team – Malcolm Reeders (indoor)
7th team – Claire Wilkie (indoor)
Men Coaches
1st team – Terence Kidd
2nd team – Mark Ziegler
3rd team – Brendon Boyall (indoor), outdoor tbc
4th team – Wayne Phillips (indoor), outdoor tbc
5th team – Clive Beetge (indoor), outdoor tbc
6th team – Clive Grant (indoor), outdoor tbc
7th team – Graham Payne (indoor)
EXCO
Chairman – Alan Timms
Senior Hockey – Brendan McNamara
Junior Hockey – Derek Field
Finance – Lauren Grant
Marketing – Terence Kidd
Secretary – Catherine Taylor
Coaching – Wayne Phillips
Sponsorship