Senior Hockey
The 5th of October 2018 marked the end of our 2018 outdoor season with our 007 themed Awards Dinner. THANK YOU to all who came to the event and partied up a storm as well as to our Sponsors (Spur, Princess Hockey, Riverside Sports & BFG Retail) and the behind-the-scenes team who made the event a huge success.

CONGRATULATIONS to the following players and teams who won awards on the evening…
Club Member of the Year:
Shane Breedt
Umpire of the Year:
Alicia De Bruyn
Top Goal Scorer (Men):
Brendan Boyall (16 goals)
Top Goal Scorer (Ladies):
Danielle Robert (12 goals)
Team of the Year:
Ladies 5th Team
#RHCMostSocial Team of the Year:
Ladies 5th Team
Most Valuable Player (Men):
Jonty Robinson & Gowan Jones
Most Valuable Players (Ladies):
Michelle O'Connor
Sportsmanship Award (Men):
Justin Birnie
Sportsmanship Awards (Ladies):
Jacqui-Leigh Goldstone
Male Menopause:
Warren Love
The Jaw:
Jacinta Jubb
2019 SENIOR INDOOR AND OUTDOOR HOCKEY FEES:
Indoor fees
Hockey Senior: R650.00 for the season
Registration is NOW OPEN for indoor 2019 league!
KZN League started week commencing 14th January 2019
Please email hockey@riversidesports.co.za with any queries. Riverside looks forward to you enjoying another INDOOR season of PURE HOCKEY ENJOYMENT!
Outdoor fees:
Outdoor Senior league member
R2 780
Outdoor Senior league member (student) 15yrs – 30yrs
R2 250
Social member (Incl parking disk & bar discount card)
R450
Entrance Levy – New Senior members unless previous Riverside Junior member or Northwood Old Boy)
R700
Please be advised that outdoor league subs are spent in the following areas:
Riverside Sports Subs
R450
KZN Hockey Subs
R994
Premier (R1 962)
Turf Hire
R962
Coaching
R491
Additional Outdoor Events:
Hockey KZN Masters League
R375
Hockey Summer League
R650
PAYMENT TERMS
Payments are to be made within 7 days from date of registration.
Should a member require payment terms or wish to pay by means of a credit card – please contact hockey@riversidesports.co.za
DISCOUNTS
BANKING DETAILS:
Riverside Hockey Club
Nedbank Umhlanga
Acc. 1353 049 663
Branch Code. 135 329
Ref. Members Name*
Email proof of payment to hockey@riversidesports.co.za
Senior Outdoor Practices and League:
Training will be communicated by coaches once teams are announced. These training sessions are for the benefit of the players and their teams and it is imperative players have registered and paid ahead of the season starting in order to play. Late Registration Penalty is an additional R100.00. Please wear the appropriate training gear.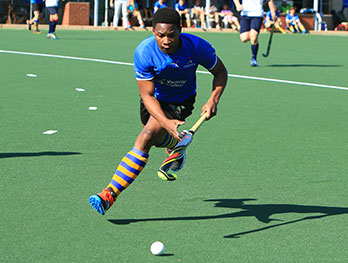 Teams & Contacts
For any queries regarding league, memberships, or training, please don't hesitate to contact us on the below email address. Queries can also be sent directly to us through our Facebook page.
Administrator: hockey@riversidesports.co.za
EXCO
Chairman – Brendan McNamara
Treasurer – Martin Baker
Head of Senior Hockey – Mondli Dlamini
Head of Junior Hockey – Shane Fouquereaux
Past Chairman – Wayne Phillips
Sponsorship